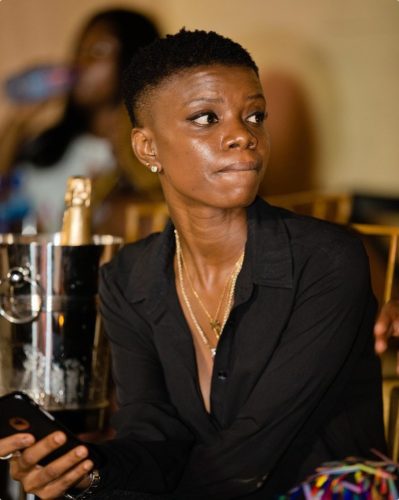 According to Mandynews.com a source who claimed to known the lady who traveled with Ghanaian dancehall artist, Ebony, was her lesbian partner.
The source stated that the girl called Franky Kuri was a well known lesbian in town, who left to America for greener pastures, but relocated to Ghana when things didn't turn out right.
Read what she wrote about the late singer:
A friend of mine Dango Emmanuel was telling me just this morning that, he highly suspects that the lady with whom Ebony died is her lesbian partner.
So as a blogger, I should write on it… I refused simply because I have a strong traditional belief that "we don't spread lies about dead people".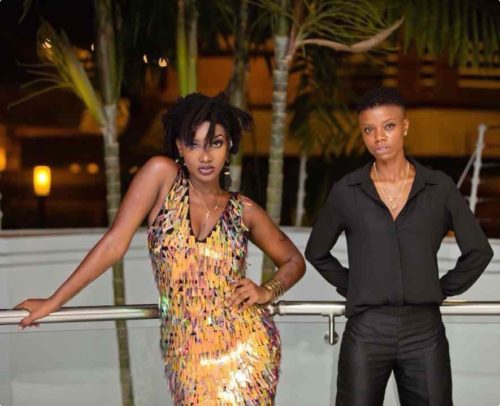 We have thence being debating on the issue, Dango made known his honest observations for the past one year and why arrived at that conclusion…but still I was hesitant to write on it.
It appears the girl who has been identified as Franky is the man in this relationship.
Moreso, what made me believe was that Ebony despite her 'immoral nature' has never opened up on who her boyfriend is…as a 'spoilt girl' (as that's how we see her) of her caliber should sure have one she sleeps around with.
She went further to say:
Mind you, Ebony confessed herself that she really really loves s*x. As if that wasn't enough, Ebony is always around this Franky lady…and Franky always dress like a man.
And you and I very well know what it means when two ladies are soooo close…with one dressing like a male?
The end of all this whole story is…
Mandynews has gathered information by a source who claims to be in the known that, the lady who traveled and died with Ghanaian dancehall artist, Ebony, was her lesbian partner.
According to the source, the girl called Franky Kuri is a known lesbian in town–and her for some months now, she has been in a low key relationship with Ebony.
The source said: "Ebony probably was a bi-s*xual as she was in a relationship in Kuri, a known lesbian."
Ebony Reigns died during the early hours of Friday, February 9, on her way to Accra–after visiting her mother in the Brong Ahafo Region. She was accompanied by Franky Kuri, her alleged lesbian partner–and a military man who was with her in a car accident.
It was confirmed by several students that Franky Kuri who attended Holy Child School in Cape Coast in 2008 was indeed a lesbian.